Working in conjunction with our partner, IT Worldwide Services, WCG:ITX jointly designed an enterprise architecture for Advance Health. We developed the Member Management System (MMS) to coordinate workflows between several specialized 3rd party systems. By consolidating their original document based operations into a central database and web application, Advance Health can now better manage their customer orders, scheduling, and customer reporting.
The custom IT assets that WCG developed allow Advance Health to view of work queues, pending and completed orders in real time. They can continue to use best-of-breed software to manage their call center, appointment scheduling and accounting systems, while viewing data from all 3 systems in a single dashboard.
The software integrates in real time with Five9 and Opti-time.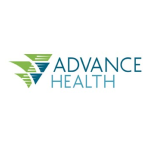 About Advance Health
Advance Health provides industry leading managed care prospective health solutions. The combination of proprietary mobile workflow technology and highly experienced, dedicated care providers yield outstanding program results and better outcomes for clients and their health plan members Advance Health offers truly customized prospective member engagement solutions tailored for each of their client's unique needs.